Perth, Australia - August 31st, 2023: The Boao Forum for Asia Conference, centered around the theme "Clean Energy Contributes to Sustainable Development in the Asia-Pacific," brought together a distinguished gathering of government officials, academic leaders, and entrepreneurs from China, Australia, and various Asia-Pacific nations. The primary objective of the conference was to bolster international cooperation in the field of clean energy, with the ultimate aim of fostering a stronger, greener, and healthier sustainable development across the region.
A prominent figure among the attendees was Wang Yanqing, Chairman of LEAD, who received a cordial invitation to participate as a representative of new energy intelligent equipment manufacturers.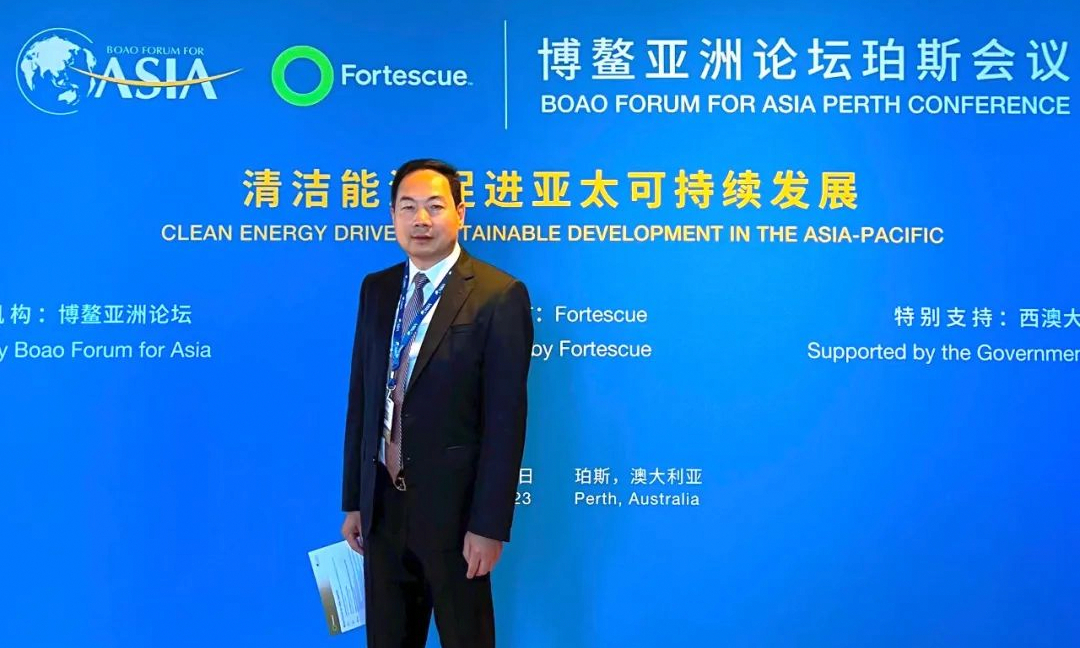 At the conference, Wang Yanqing highlighted LEAD's leading position in market share within the new energy battery, hydrogen, energy storage, and photovoltaic manufacturing sectors. LEAD's impressive track record includes the delivery of numerous intelligent factory solutions for lithium-ion, hydrogen, and photovoltaic battery production, resulting in a cumulative capacity of 2TWh. These solutions have directly benefited over 3 billion individuals and contributed to a reduction of nearly 3.5 billion tons of carbon emissions.
Wang Yanqing further emphasized Australia's pivotal role in global renewable resources and LEAD's integral contribution to the country's green transition. LEAD's intelligent equipment has become a cornerstone in Australia's green and low-carbon construction efforts. Notably, Lead Hydrogen Intelligence (LHI), a subsidiary of LEAD, has established strategic partnerships with Australian entities, including FMG, to provide cutting-edge hydrogen energy equipment solutions. LEAD remains committed to actively participating in the local green energy transition in Australia and making substantial contributions to clean energy development throughout the Asia-Pacific region. As a wholly-owned subsidiary of LEAD and a leading hydrogen energy equipment manufacturer, LHI will continue to drive technological advancements and promote the industrialization of the hydrogen energy sector.
The progress of clean energy necessitates seamless cooperation across the entire vertical spectrum of the industrial chain. In this context, LEAD, as the global frontrunner in new energy equipment, extends a warm invitation for collaboration with manufacturing partners to accelerate industry growth and collectively contribute to a global clean energy future.